The Pillager Outpost spawns partially inside a village, making it a perfect place to have pillager raids.
It is a medium-sized village, but sadly, does not have a blacksmith. There are 5 biomes in the vicinity: Plains, Forest, Desert, Savanna, Ocean. There are also some caves nearby with lots of resources including Iron, Coal, and some Gold.
The Pillager Outpost spawns very close to spawn, only a few hundred blocks away in the middle of the Plains.
If you look around at spawn you will see the outpost. The coordinates will also be down below.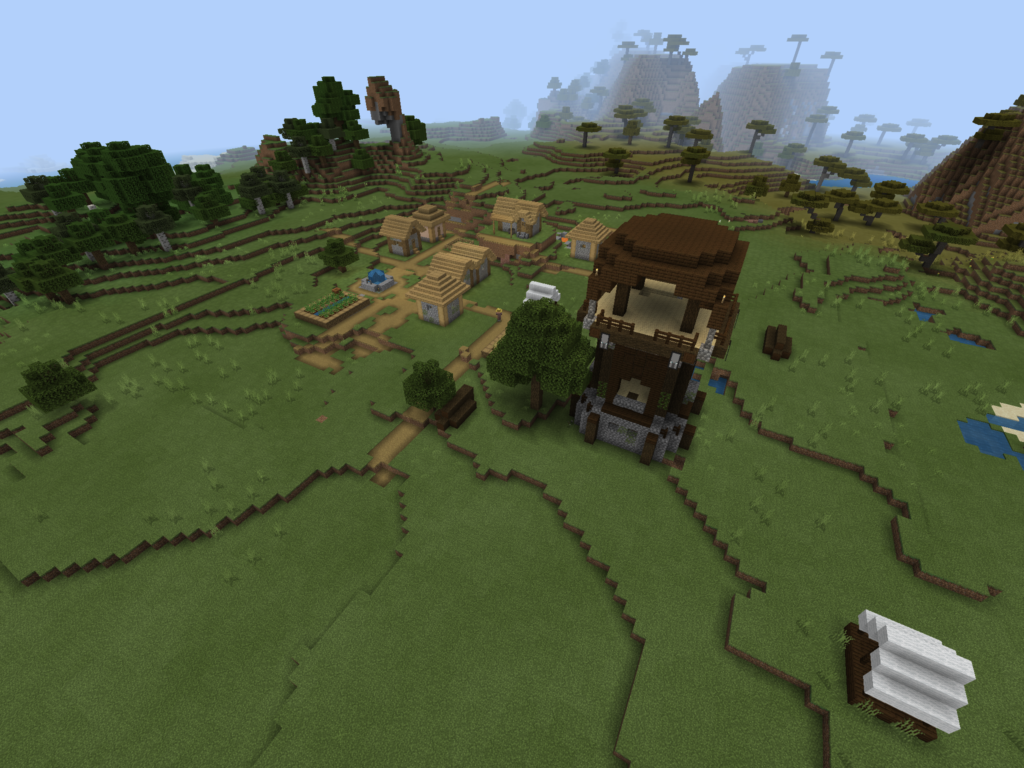 Seed: 572779209
World type: Infinite
Biomes at spawn: Plains, Forest, Desert, Savanna, Ocean
Platforms: MCPE, Xbox One
Version: 1.16.1
Coordinates: 410, 80, 135